Clary Executive Benefits is an independent boutique firm
Clary Executive Benefits is an independent boutique firm specializing in nonqualified executive compensation and benefit planning. We help leading corporate employers achieve successful outcomes with their executive arrangements.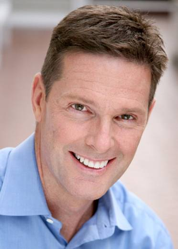 Jim Clary has over 30 years' experience in the highly specialized field of executive benefits. As Founder of Clary Executive Benefits LLC, Jim consults with leading corporations on both strategic and tactical issues dealing with their nonqualified executive benefit planning. Jim has worked with companies ranging from the Fortune 10 companies to privately held enterprises. As an independent professional who is not tied to any provider or plan administrative platform, Jim serves as the client's advocate to assist employers in selecting, hiring, and managing their nonqualified provider. He has a particular expertise in helping companies in the areas of nonqualified plan design, funding, and benefit security.
Jim entered the industry in 1981 with pioneer John Todd who is credited with creating and implementing the very first nonqualified benefit plans and the use of corporate-owned life insurance (COLI) as a financing vehicle.  In 1993, Jim merged Todd-Chicago with Management Compensation Group to form MCG/Chicago.  In 2001, he merged with Mullin Consulting to create a national footprint with offices in Chicago, Los Angeles, San Francisco, New York, and Minneapolis.  In 2006, Mullin Consulting and TBG Financial merged to create MullinTBG, which was the industry's largest independent executive benefit provider with over 1,000 corporate clients.  In 2008, the firm was sold to the Retirement Services Division of Prudential.
During his tenure at Prudential, Jim served as the MullinTBG's President, and as Prudential's leading spokesperson on nonqualified benefit issues.  He also spent time in Washington, DC on behalf of MullinTBG and the industry, working through the political process.  Jim retired from MullinTBG in April 2013 to form Clary Executive Benefits.
Jim has served on the Board of Directors of the Association for Advanced Life Underwriting (Now Finseca) and has chaired the Nonqualified Plan Issues Committee. He serves on the advisory board of MyNQDC.com and is a member of various industry organizations.
Jim has written and lectured extensively on executive compensation and nonqualified benefits plans. He has been featured in The Wall Street Journal, Forbes, Business Week, CFO Magazine, Compensation and Benefits Review, Corporate Board and Journal of Compensation and Benefits. He has also appeared on national television programs to discuss the subject of executive compensation and benefit planning.
Jim received a bachelor's degree in finance from Western Illinois University (WIU) in 1979. He is currently a member of WIU Business School's Advisory Board. In 2000, he was named the College of Business and Technology's Outstanding Alumnus, and in 2007 he was selected as a WIU Distinguished Alumni Award recipient.